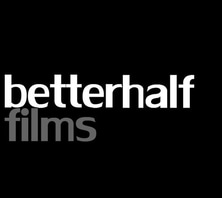 'Masala Love': An Indo-Canadian Series That Celebrates South Asian Humor and Lived Experiences
NEWS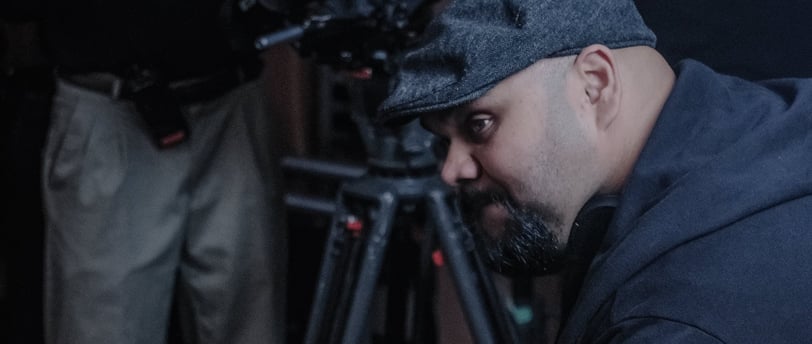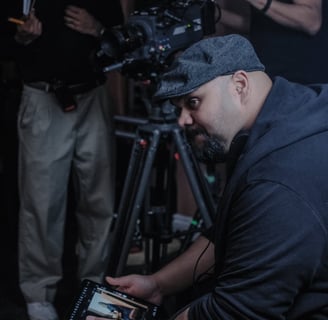 Set against the backdrop of halal restaurants, the digital series showcases a wide range of characters and fascinating incidents from their daily lives, all the while asking: Can people born in different hemispheres and time zones coexist in the same family?
I was born in a small town in the Kapurthala district of Punjab, India. I never thought that one day I would be knocking at the doors of the American film industry.
My love for filmmaking took me to Toronto, Canada, where I am currently based. I have spent several years studying international cinema, organizing film festivals in India, and working as a film programmer in Toronto. A few years ago, I realized that there are not many TV shows and films out there featuring American and Canadian South Asians, even as our demographics are quite large. So, I started my own film company, BetterHalf Films, and pledged to create an original and authentic platform for South Asian talent.
At some point, we must let others realize that India is a pluralistic society. We cannot be classified as a single culture. Tamilians, Punjabis, Marathas, and Gujaratis… are all separate cultural groups with their own folklore, dances, stories, accents, styles, and philosophy under the umbrella of India. That is the beauty of ours.
I am trained by professionals from reputable institutions such as the Lee Strasberg Theatre & Film Institute (L.A.), the National School of Drama (New Delhi), and the Film and Television Institute of India (Pune). My diploma short film "Refuge" examined the issue of civil war and the implications of immigration, winning Best Film at the 2017 Donny Awards in Toronto and screening at the Royal Cinema. "Cinnamon Tea," my debut independent short film, premiered in 2021 at the South Asian International Film Festival in Toronto.
Post-COVID, I had two options: wait for someone to hire me and keep waiting, or get my projects going and build our own productions to portray authentic stories while offering opportunities to other bright South Asian artists. I went with the second choice.
I was fortunate to be accepted into a year-long film producer development program at the EAVE (European Audiovisual Entrepreneurs) and the National Screen Institute in Edmonton, Alberta, to better grasp the American film production process. This year, I am also one of the top six producer lab participants at the Whistler Film Festival Society, British Columbia. With the support of this program, BetterHalf Films is now preparing its first feature-length film, "We Must Depart Now," based on the events of 9/11 but set in an alternate universe.
Meanwhile, we are also gearing up for the launch of our new digital series called "Masala Love," which will showcase several artists from the United States and Canada. It is an original series that celebrates South Asian humor and lived experiences.
What Exactly is 'Masala Love'?
Masala Love is set against the backdrop of halal restaurants. It showcases a wide range of individuals and fascinating incidents from their daily lives. All the while asking the same question: Can people born in different hemispheres and time zones coexist in the same family?
It is an intergenerational family comedy that brings together people from all backgrounds and generations. It's a reflection of South Asian culture's rich tapestry and how it intersects with the American way of life.
My objective as a creative has always been to convey stories that are meaningful to our community and showcase ethnic diversity. "Masala Love" is an embodiment of that vision. It's not just another show; it's an arena for South Asian voices.
Our team of writers, artists, and crew members come from a variety of South Asian backgrounds, and their lived experiences add an authenticity to "Masala Love" that is uncommon in American and Canadian series.
Let us question ourselves, what is our population share in North America, and do we have enough content featuring our artists? I was shocked to receive over 100 proposals for the role of 'Sultana' from states. It demonstrates that there is Indian American talent out there, but there aren't enough opportunities for them. BetterHalf Films' goal is to bridge this gap.
I feel that if we remain resilient, we will soon see South Asian performers playing multiple characters of various shades. Artists such as Riz Ahmed, Dev Patel, Hannah Simone, and Ali Fazal are role models who are breaking away barriers.
"Masala Love" received preliminary funding from the Canada Media Fund and Ontario Creates and will soon be available on your devices. We believe this tale has the potential to go far beyond the South Asian diaspora. It emphasizes the need of unity and laughter, a concept that is desperately needed in today's stressed world.
'Masala Love' Team
Crew:
Writer, Director & Producer – Gursimran Datla
Producer -Wasim Aliyar
Assistant Director – Aldrin Martin
Director of Photography – Deepak Nambiar Hair
Makeup – Isha Niranjane
Cast:
Asma Mahmod — Sultana Sheikh
Owais Sheikh – Omar Sheikh
Lauren Welchner – Sarah McDonald
Vikka Ahuja – Aladdin Sheikh