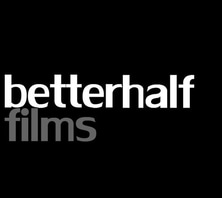 Rising-star filmmaker Gursimran Datla builds a career to watch
NEWS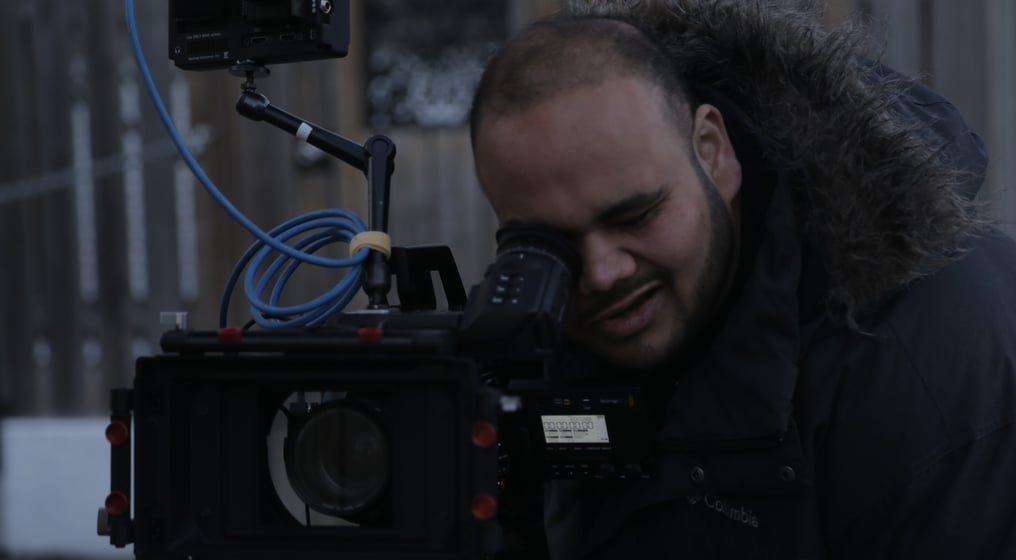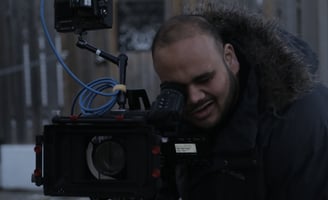 Meet Gursimran Datla, a rising star writer, producer, and director based in Toronto, Canada. He was born in Subhanpur, a small village in the Kapurthala district of Punjab, India. Since completing his film studies in 2013, he has established a community-run national film festival in Chandigarh, Punjab to provide a platform for independent and documentary filmmakers from across South Asia.
"As a film student and programmer, I found that there was a lack of such independent film platforms, and it's important to create alternative platforms for filmmakers to screen their films," Datla explains. He knew that "film circles and film societies were vital forums to engage the audience in a debate and provide them a fresh experience, since I was an admirer of Satyajit Ray and the Indian film society movement".
Before moving to Toronto in 2016, Datla spent three years performing in professional theatre in Chandigarh, while pursuing his graduate degree under the direction of Asif Ali, a professor at the National School of Theatre. At the same time, he made several short films and worked on the production teams of various Bollywood movies. When considering how to move his writing and creative career forward, he decided on Toronto because of its vibrant arts scene and diverse artists. Once there, Datla continued to pursue his passion for film by enrolling in a post-graduate degree in advanced film production and volunteering at film events such as Hot Docs, TIFF, and the Canadian Film Centre.
HIs dedication to telling authentic stories shines in his work. His diploma short film "Refuge" explored the theme of civil war and the consequences of immigration, won the Best Film Award at the 2017 Donny Awards in Toronto, and was screened at the Royal Cinema. His first independent short film "Cinnamon Tea" (which he wrote, directed, and produced) premiered at the South Asian International Film Festival in Toronto and the Emerging Lens cultural film festival in Halifax, Nova Scotia, in 2021.
Recognizing that "film festivals have always been a place for me to discover and learn," Datla pursued a post-graduate certificate program in arts management, in order to explore employment prospects in the non-profit sector. Following his co-op at TIFF, he worked in a variety of contract positions with organizations such as HotDocs, Dance for the North Festival, Factory Theatre, and Soulpepper Theatre. In 2019, the Liaison of Independent Filmmakers of Toronto (LIFT Toronto) selected Datla for their mentorship program, which gave him the chance to create his "Cinnamon Tea", which is centred on his country of origin.
Datla's storytelling is rooted in authenticity, coupled with the belief that diverse Canadian stories will have universal appeal and engage and educate audiences across borders. Through all of his work in film, TV, and digital media, Datla is initiating deeper conversations among communities and shining a light on stories that deserve to be told. Last year, he founded his own production company BetterHalf Films.
And in 2023, Datla continues to build his comprehensive, multi-faceted knowledge base and career in the film industry. He is currently a part of a year-long Film Producers development program at the National Screen Institute in Edmonton, Alberta. He will make his debut as a feature filmmaker with an international project called "Together Forever" that is set to begin production next year. And Datla is also developing a comedy series based on a South Asian Muslim family set in Ontario. Finally, Datla's first feature screenplay "Subjects of the Empire" was recently selected at the Whistler Film Festival's producer's lab. This makes him one of just six selected producers in all of Canada.
SesayArts Magazine caught up with the rising-star filmmaker to speak about his career path, the genesis of his film company, and his myriad of current projects.
SM: Tell us about Better Half Films. How did you begin the company, and what is the significance of the name?
GD: For a few years, I worked as a freelance filmmaker and film programmer. It's challenging for me to propose my stories to other producers in Toronto. I discovered an absence of platforms for South Asian creators during my time spent working in and around the Canadian film industry. It is difficult to persuade people to create our stories since they are multi-linear and full of myths, metaphors, and antiquated traditional forms. Thus, I made the decision to establish Better Half Films in early 2022. A company gives you more creative freedom and control over your intellectual property. It's a more effective way to contact broadcasters and networks as a producer and acts as a platform to support other South Asian artists by providing them with chances like mentorships, open calls, and other similar opportunities.
BetterHalf is an early-stage firm, but we're already working on two major motion picture projects and a mainstream digital series. We are also providing space at BetterHalf Films for fresh South Asian comedy writers to collaborate and gain experience in the Canadian film industry. In the fall of 2023, I also intend to launch a paid mentorship program for emerging artists.
When I was asked, "What does filmmaking mean to you?" years ago, during the showing of my short film "Hotel Shagun," the word "BetterHalf" came flying to me. "It's like my soulmate," I replied. It is "my better half," my life.
SM: What would you like people to know about the project 'Soliloquy', which you created for Nuit Blanche in October 2022? What was your inspiration for the film, and what has the response to it been like so far?
GD: "Soliloquy" belongs to the same theme as my previous films, which is "displacement". Migrant experiences are very common in today's world. Mass displacements, migrations, refugees in detention centres, waiting for papers, etc.—this is the new reality. The aesthetic component of soliloquy comes from my own stage play, 'Sunset in My Dream' which is currently under development. In August 2010, the MV Sun Sea, a cargo ship carrying 492 Tamils seeking asylum from the civil war in Sri Lanka, docked in Esquimalt on Vancouver Island. When the ship arrived in Canada, all 380 men, 63 women, and 49 children on board were detained—for months.
"Soliloquy" is based on one of the scenes in that stage play.
128 years ago, on the west coast of Canada, Australia, and other British Empire dominions, the first steamboats carrying South Asians arrived. Since then, as South Asian migrants, the sea, boats, water, etc., have defined our past in these foreign countries, which are now our "home." While doing research for my feature film, which covers the history of the first South Asians, I came across a lot of South Asian refugee stories. My creations were born out of those real-life experiences.
The reception for "Soliloquy" during Nuit Blanche was excellent. The film was shown at Toronto's Artscape Launchpad. Individuals from many social groups viewed the full movie and provided insightful feedback. Since immigrants and migrants make up most of Toronto's population, several audience members related their immigration experiences.
SM: Will you be screening 'Soliloquy' again soon? Generally speaking, where can people see your films?
GD: We are planning to do more screenings soon. We are in the process of sending films to Canada wide film festivals. We share our screening updates on our social channels Twitter and Instagram.
SM: You mentioned to me a couple of projects that you currently have in development: an immersive play about Sri Lankan Refugee incidents in Vancouver, BC in 2010 and a web comedy series based on a South Asian family. Both sound intriguing! What would you like us to know about them?
GD: Yes, the immersive stage play "Sunset in My Dream" is in development. I am working with a professional Canadian playwright under a mentorship program. It will be a special theatrical production that takes place simultaneously at two separate times: one was while the protagonist, Salim/Joseph, was in jail (past time). The other is when Salim is experiencing psychological difficulties while living with his lover (present time).
In this era of migration and displacement, "Sunset in My Dream" is a catharsis of detentions, deportations, and divisions. The conflict between rights and obligations, between law and liberty, and between desire and fate!
On the other hand, "Masala Love" is a digital comedy series targeted towards women and middle-aged South Asian Canadians. It is a comedic family drama with a Muslim single mother playing the lead role. Characters from a variety of Middle Eastern and South Asian backgrounds are part of the story.
Currently, the proposal is being submitted for the Ontario Creates for production funding. By the end of the year, production is what we plan to start. It will have multiple seasons, each with 6 episodes lasting 12 minutes.
SM: What advice would you give to someone who wants to pursue a career in film arts, especially someone who is doing so as an immigrant in a new country?
GD: Canada offers numerous opportunities and substantial support to newcomer artists. There are various art organisations that can assist you in finding mentors and advisors. There are also art educational institutes where one can advance their education. Film production in Canada is thriving, with many opportunities available, including film production, film rentals, performers, and virtual productions.
When I first moved to Toronto, I spent the bulk of my time volunteering at my favourite festivals and events to gain experience. Volunteering is an excellent way to meet and network with industry professionals. This will be an excellent way for new immigrant artists to learn about the arts industry and job opportunities. Canadians adore the arts and are always willing to support emerging artists. Festivals such as Nuit Blanche and the many other dance, theatre, and film festivals demonstrate their commitment to the arts. Every year, there are approximately 300 film festivals in Toronto alone. So, for my fellow emerging artists, this is a place to innovate, grow, and create!
SM: What is the biggest challenge for creative artists in today's world?
GD: I think the biggest challenge for creative artists nowadays is to be relevant, not just for contemporary times but also for the future. Art is timeless. As artists, we are not at the centre of the stage, and we should strive not to be there. We are merely observers who use our craft to document the times in which we live. The impact of art is a highly subjective question. We cannot force it, and we should not force it. As French Algerian writer Albert Camus once said, "True artists scorn nothing; they are obliged to understand rather than to judge."
© Arpita Ghosal, SesayArts Magazine, 2023